Minimum Inhibitory Concentration (MIC) Testing
What is MIC testing?
The minimum inhibitory concentration, or 'MIC', is the lowest concentration of a chemical (most commonly an antibiotic) that can visibly inhibit the growth of bacteria. The MIC of a specific antimicrobial substance can be found by preparing the chemical at varying concentrations and incubating it with different batches of bacteria. The effect of the substance on bacterial growth can be determined by plating the cultures and counting resultant colonies or by measuring turbidity in a spectrophotometer. As an alternative, MIC strips have been designed to simplify the process and provide scientists with a quick visual method of analysing a substance's antimicrobial ability.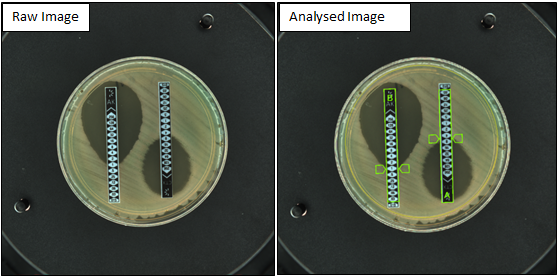 Who uses MIC testing?
This type of test is most commonly used in healthcare settings to help guide physicians in the treatment of patients by indicating what concentration of antimicrobial agent would successfully treat an infection. This step is often preceded by an initial microbial identification step such as chromogenic/selective agar culture or PCR-based molecular identification. MIC testing is also commonly used in Universities and research institutions. In the drug discovery process, MIC testing is often included in the early stages of preclinical assessment of antibiotics and other antimicrobial compounds.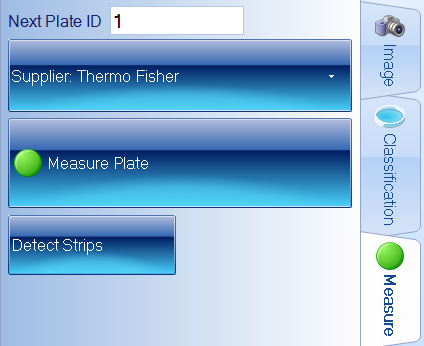 Benefits of automation
Using an automated system can improve upon traditional MIC testing by accurately determining the MIC value for the scientist and storing analysed images for future review. The software can automatically recognise Thermo Fisher MIC strips along with the antibiotic code. This module can be coupled with the Antibiotic Susceptibility (AST) module which measures antibiotic disc diffusion zones and references EUCAST and CLSI guidelines to provide the most up-to-date AST information to scientists.

Traceability & Compliance
Data is stored in a secure SQL database for traceability and can be transferred to a spreadsheet (Excel/Open Office), PDF or LIMS. This eliminates keying and data transfer errors, producing fully traceable results which are consistent from microbiologist to microbiologist.
The ProtoCOL 3 software is GLP and GDP compliant and can be used in a 21 CFR Part 11 environment. It includes user access levels and a full audit trail with user log-in and log-out records. These archived results are suitable for generating reports for audit by regulatory authorities making the MIC software suitable for use in highly regulated microbiology laboratories.
The ProtoCOL 3 user permissions allow Administrators, such as laboratory managers, to specify what actions each level of technician can perform within the software. This eliminates the risk of accidental changes or deletions being made by technicians.
The MIC software is included in the IVD-registered ChromaZona as standard and is available as an optional module for the ProtoCOL 3. Synbiosis offers free bi-annual software upgrades which ensure that labs have access to the newest features and most up-to-date antibiotic guidelines.